As a Tecumseh realtor for Howard Hanna Real Estate, I have access to the essential tools to market your home to the fullest. With over 10 years in sales experience, I will go above and beyond to meet all of your expectations with selling and buying! Call me today for a 100% FREE market analysis and ways you get the most out of selling your home! OR for a 100% FREE consultation to help you get the process started in finding the perfect home!
SOLD 3 BEDS 1 BATH 1,040 SQ.FT. A single family home that was built in 1953. MLS# 31367687
SOLD 3 BEDS 1 BATH Single Family Home TYPE 1,008 SQ.FT. MLS #31356644
SOLD 4 BEDS 1 BATH Single Family Home TYPE 1,513 SQ.FT. MLS #31358474
SOLD 2 BEDS 1 BATH 880 SQ.FT. Seller's Agent: Jenn Kerstetter Howard Hanna Real Estate Services MLS # 31346165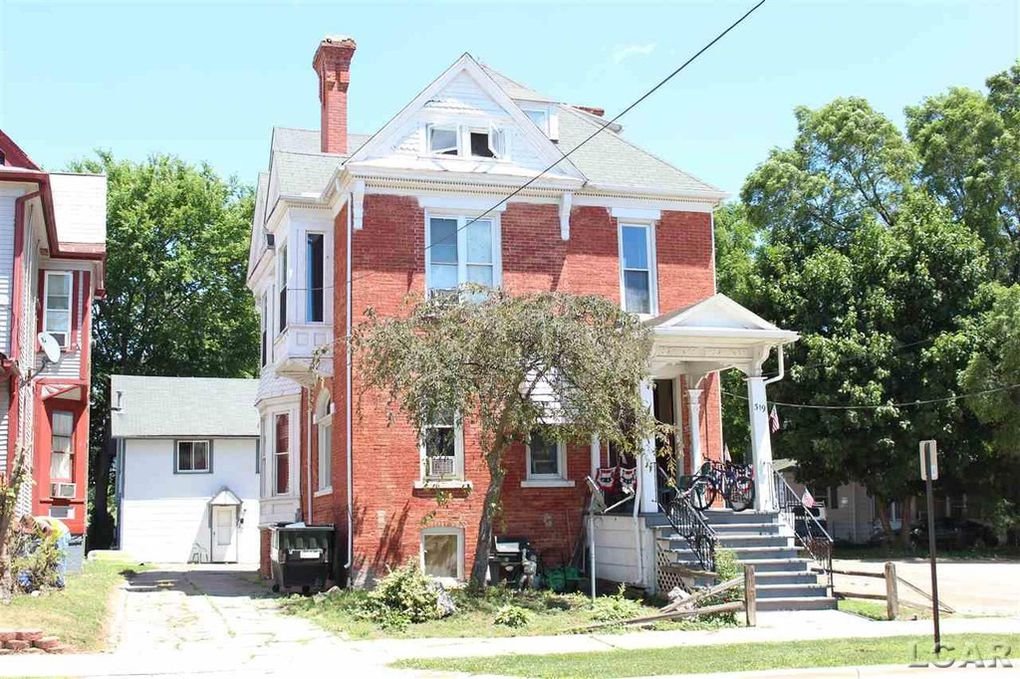 SOLD  $63,000 4,645 SQ.FT. Buyer's Agent: Jenn Kerstetter Howard Hanna Real Estate Services Courtesy of: Jenn Kerstetter MLS # 31340466
SOLD 4 BEDS 2 BATHS 2,464  SQ.FT.
Seller's Agent: Jenn Kerstetter
Howard Hanna Real Estate Services
MLS # 31335892
List and sell in Tecumseh
I'm 100% dedicated to assisting you to in finding that perfect home or actively marketing your home! For my Buyers, I positively seek out fresh new listings every day that fit your requirements. I will not stop until we land that ideal home you have been searching for! I'm here for you from the very first tour to the closing table. For interested Seller, listing your home with me would provide you with the benefit of drone shots, professional photos, staging ideas, and multi-generational marketing. Your home will receive maximum exposure by the use of Howard Hanna's advanced marketing tools, social media sites. and open houses. Every open house held, will be advertised online and in the local paper. Post cards are mailed out to the surrounding neighborhood of your newly listed home and upcoming open houses. Purchasing or selling a home is a breakthrough life changing event and as your Realtor, I am here to guide you through the entire process with empathy and compassion. I understand that my 10 years of sales experience including years in Real Estate, a motivated personality, strong negotiation and communication skills all determine my success in this business. I have closed many deals in Lenawee County. The cities include, Adrian, Onsted, Manitou Beach, Tecumseh, Raisin Township and more. I have also service other areas in Southeast Michigan, including Washtenaw, Wayne, Jackson, Hillsdale, and Oakland Counties. I am very passionate about helping people and creating new connections. I anticipate working as your buyer agent or representing the sale of your home as the listing agent!
How to Prepare to Sell Your Home
With so many houses up for sale, buyers can afford to choose the best one out of the lot. Buyers have become quite choosy, and homes that have even the slightest drawbacks can cause it to lose the customer. You don't need thousands of dollars to make your home standout and convince a buyer to purchase it. All you need is to take some time out and work on the following things to prepare your house for sale.
Do you still have your 80's grandfather clock standing tall in your living room? If you don't need it, get rid of it so that you have more space for decorating or cleaning. Not only that, you should have a garage or move sale on the following weekend to sell off all useless things from your house. It is important to make your home look as unlived in as possible.
Keep your home clean and pristine
The first and foremost thing you need to do is clean your place up. Dirty floors, walls, kitchens, and even lawns are the first things homebuyers notice. Even though cleaning up doesn't cost that much, it just puts a wrong impression on the house, causing the buyer to turn around. You can start off by getting all your walls washed and your floors cleaned. If you can't manage to do it yourself, hire cleaners. Don't worry, a clean house will fetch you much more than the price of getting your walls and floors cleaned up.
In addition, fix up all your broken fences and start your lawn mower this Sunday to trim your grass and make your house look beautiful from the outside as well. You can also decorate your entrance or lawn with river rocks or attractive bushes. A few flower pots and a new welcome mat might also play a vital role in attracting a visitor.
Realtor Services: Tecumseh|Adrian|Onsted|Manitou Beach|Brooklyn|Saline|Ann Arbor|Dexter|Ypsilanti